An artwork needs to 'work'!
These sculptures are more than just art. They are not only there to shine but they actively enhance biodiversity. As much as all other things surrounding us, making art should contribute to a sustainable society and future-proof environment. We all need to commit to a sustainable and circular reality. In fact everything we build should not obtain but contribute something to our world. In the case of Frozen Forest this is life.
Dead wood alive
These sculptures attract new life that comes to settle. To create the sculptures locally cleared wood will be used in order to eliminate transportation and to match local ecology.
Separated trunks are constructed into new trees with steel connection pieces. In parts of the trunks the porosity is enlarged to create nesting opportunities for butterflies, solitary bees and other insects. These species attract the next layer of consumers, like birds and mammals, creating a food chain. When the night falls new life unfolds. Bats and owls awake and field mice and hedgehogs find their way to the caverns in the artwork through the flowering grasses and nectar plants.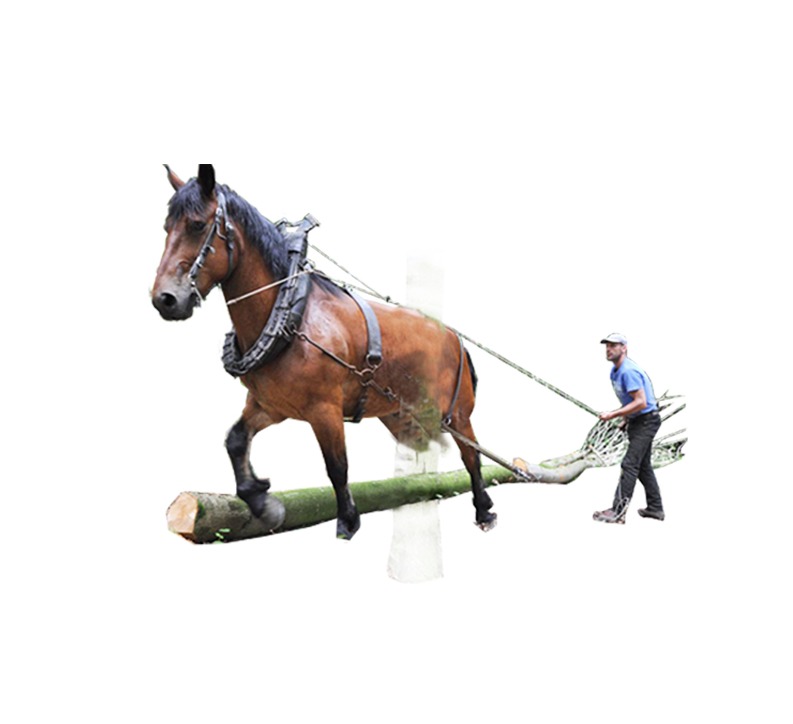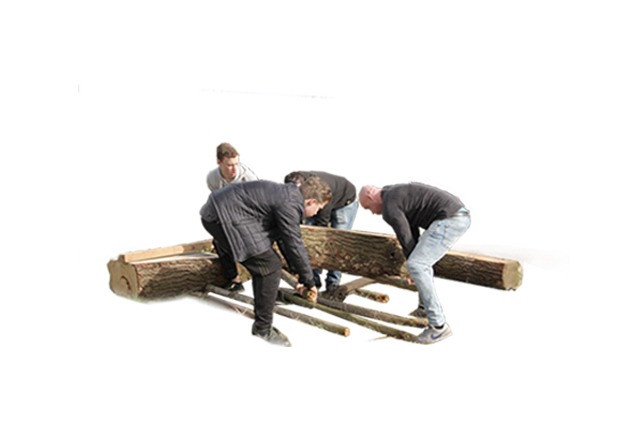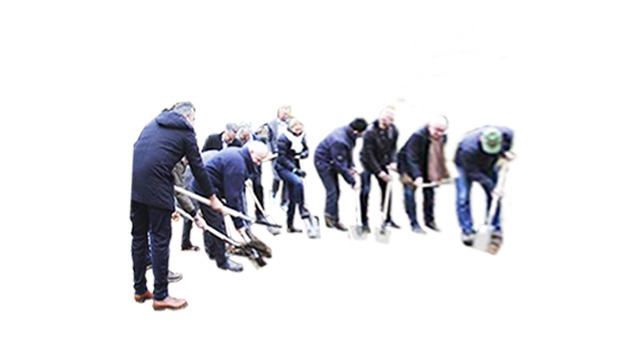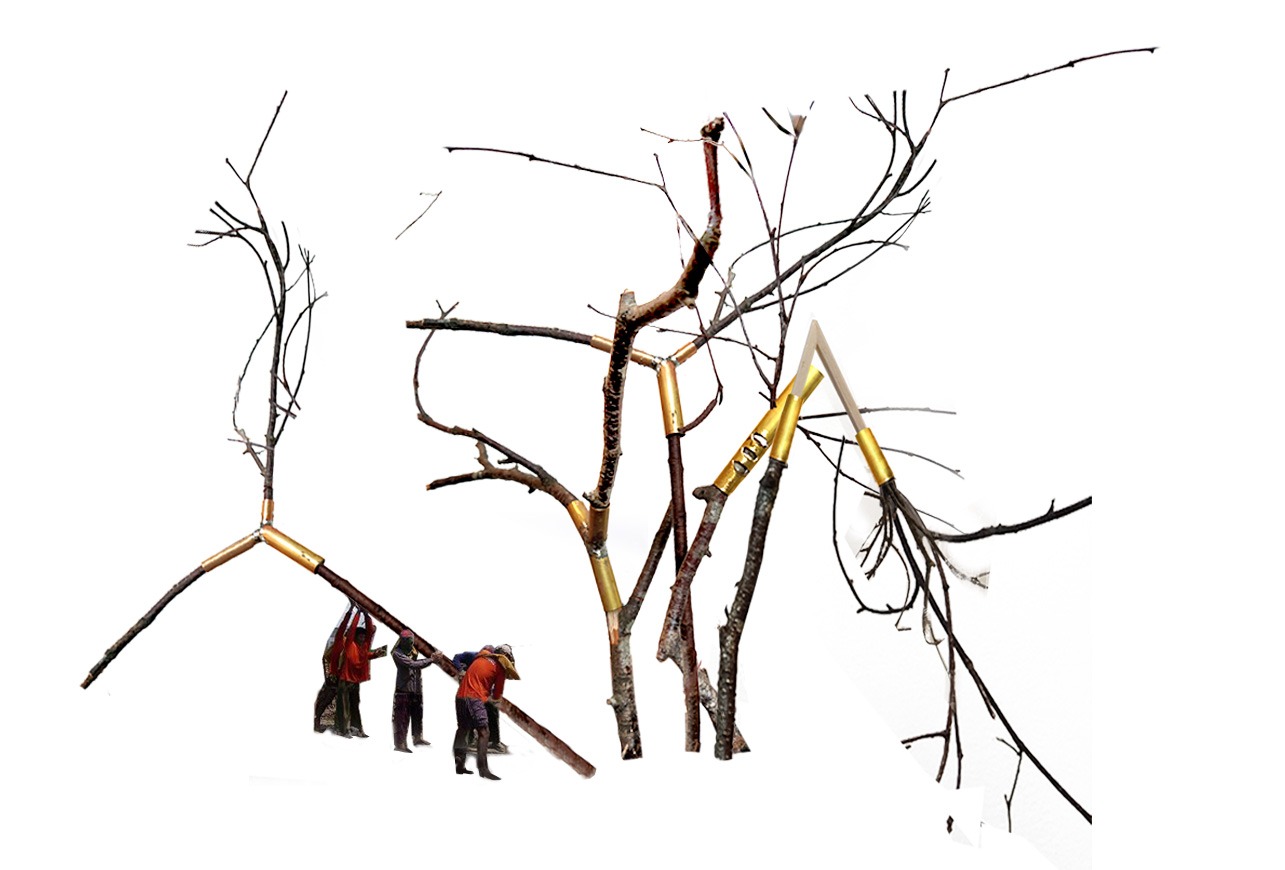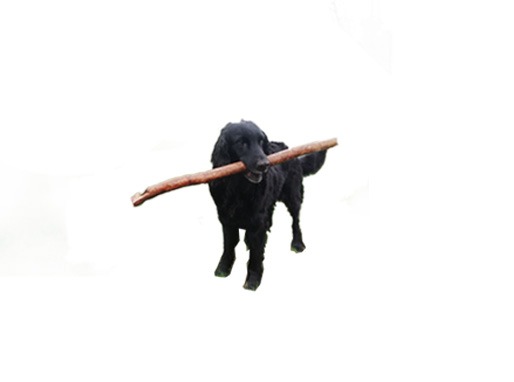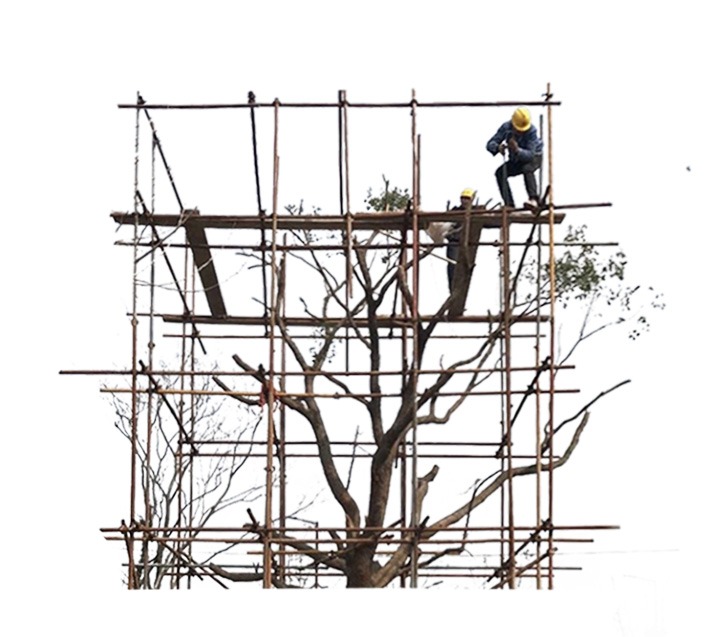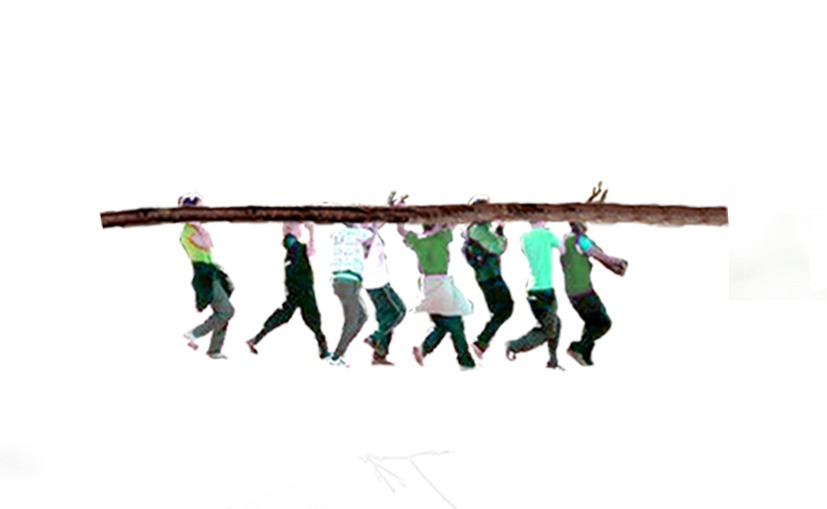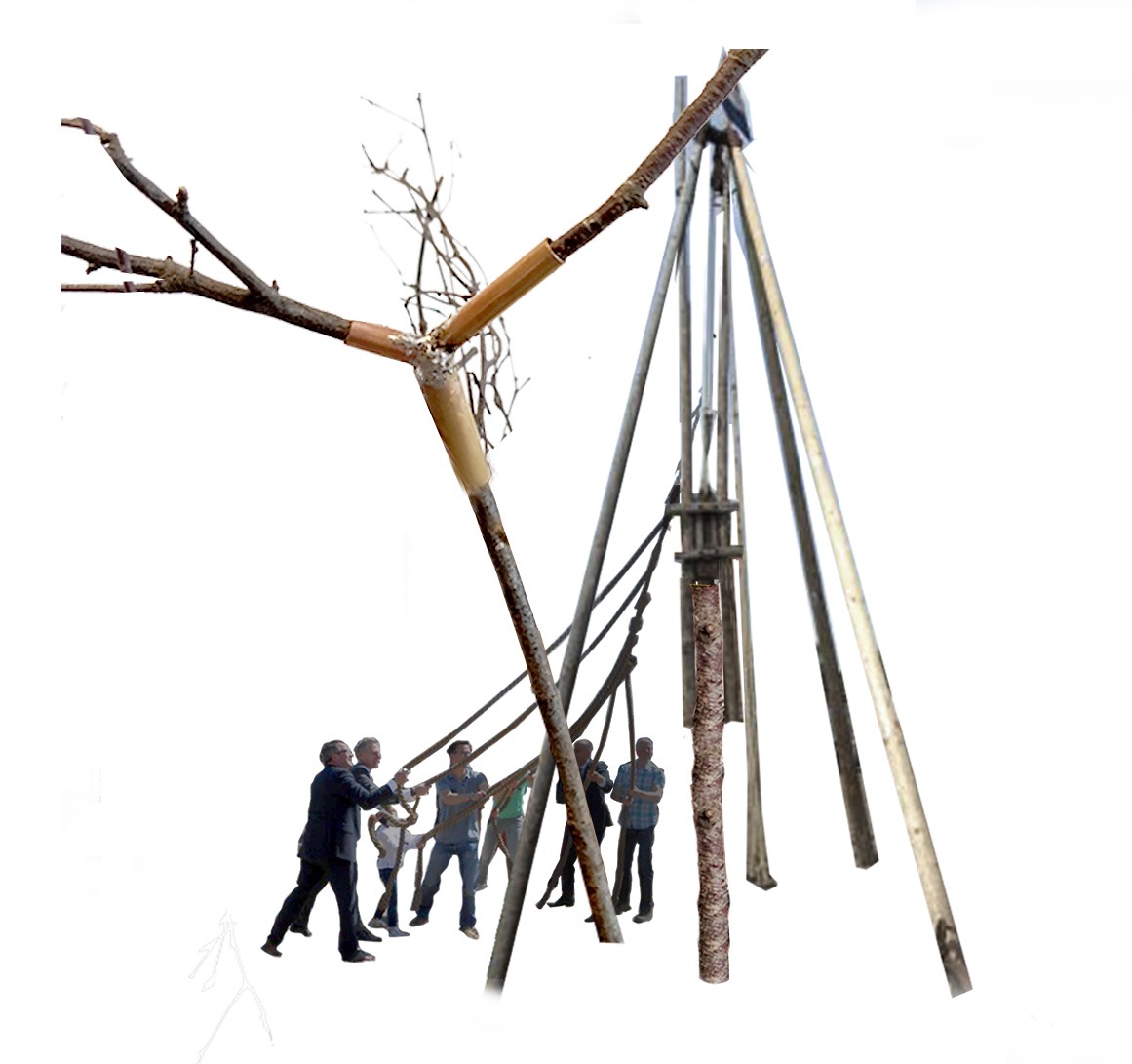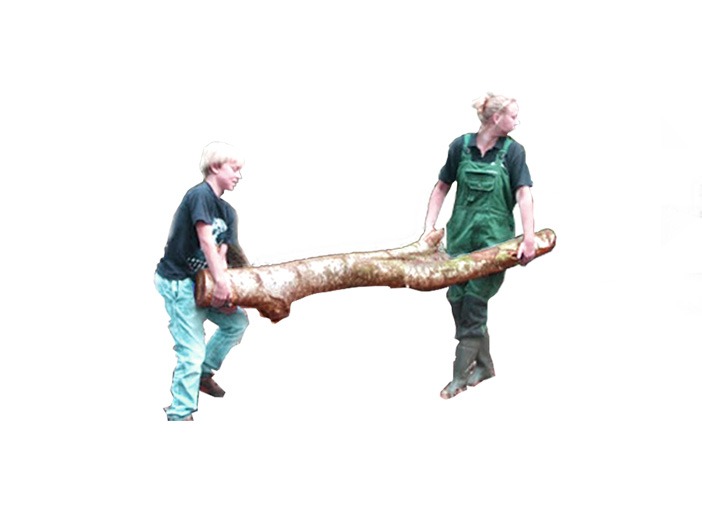 Collective work event
No machines will be used, only man and woman who unite their strengths will make the artwork arise. The memory of the building process is equally valuable as the end result. Frozen Forest celebrates the solidarity and joint forces that are boosted by this collaboration. With Frozen Forest we not only build an artwork but moreover the community that germinates during the process.
1. Demarcate terrain 2. Graffiti workshop 3. Scavenger wood hunt 4. Award ceremony 5. Outdoor cinema 6. Collective work event 7. Unveiling Frozen Forest
A forest typifies the space it encloses, the potential to move through it and the beauty of an individual tree it transcends. Frozen Forest becomes a forest by a sequence of sculptures, a family of characters situated along one route.